YappyKids pays the highest attention to quality, materials used and standards during the production process of baby cots and nursery furniture.
European certified testing house has accomplished a special test, according to: EN 716-1:2008+A1:2013 to confirm that we have a safe and good product. YappyKids has passed the test with honors. PDF (press here if you want to read a more detailed test result).
Wood: in shops you can buy baby cots & cribs made of pine, birch, beech, as well as metal cots and cots made of chipboard or laminate.
The choice of YappyKids – is a birch wood or a very specially selected not knotty pine. Birch is a kind of wood that is able to fill a man of great power. Therefore, the furniture and articles of cork have great healing effect.
Quality: each production batch of YappyKids is verified by an independent expert. During the quality control the functionality, finishing quality and possible problems of assembly are being checked. One baby cot from each batch is destroyed to make a special test for power loads.
Paints and varnishes: only water based paints are used to finish YappyKids baby cots and furniture. As a finishing quality standard, our company has set a high goal to use materials that are appropriate for the norm of toys EN: 71-3.
EU standards: all baby cots are made according to European Union standards. This means to the latest standard issued: EN 716-1: 2008 + A1: 2013.
Patents: the design of YappyKids products and its trademark is registered in the Patent Office of the Republic of Latvia, whose rights extend to the whole European Union.
Real story about us tell photos sent by our clients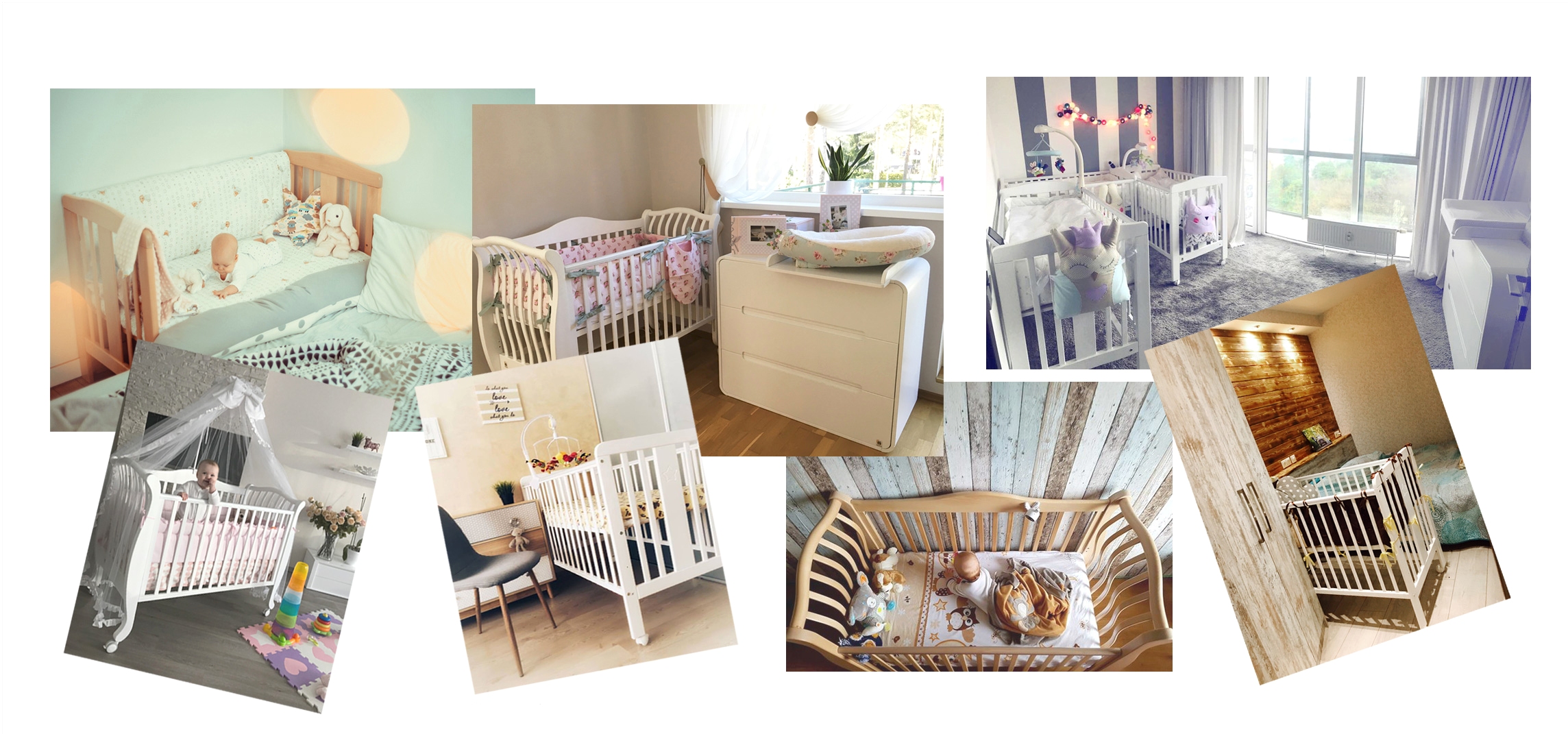 Informative video about YappyKids: